yasin inat
Backend Developer & DevOps in Helsinki, Finland.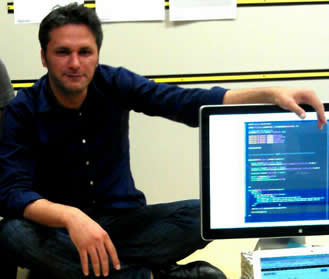 I am an experienced developer with a demonstrated history of working in the computer software industry since 2004. Highly skilled in JavaScript, Node.js, PHP, Python like high level languages, also touched many other languages and technologies. Developing scalable backend microservices on Cloud platforms and HyperScalers or On-premise platforms. Optimizing services for throughput, speed and resource usage and securing infrastructures.
Date of birth :
May 1, 1979
Email :
info@yasininat.com
Address :
Töölönkatu 27/B 44 Helsinki 00260
Interests :
Open Source, Linux, Science, Philosophie, History
Experience
Senior Software Engineer

@ AlphaSense (Helsinki)
March 2020 - March 2023
Heavily working on Federated GQL layer implementation between clients and Platform. Responsible of all search related computation from UI to Persistance layer with Websockets.
Lead Developer

@ MobileX (Izmir)
March 2017 - Nov 2018
Microservice backends for mobile applications for social networking. Nodejs microservices, Mongodb, AWS, EC2, Docker, Redis, SQS, Lambda etc.
Senior Software Engineer

@ EMAKINA.TR (Izmir)
February 2016 - March 2017
Development on Demandware Platform (Salesforce Commerce Cloud) for European online stores.
Senior S. Engineer and DevOps

@ Secretcv.com (Istanbul)
February 2014 - April 2015
Leading edge web application development for Human resources with Node.js and PHP. Data analysis and data mining, Digital Analytics and Continuous Integration.
Co-Founder and Developer

@ Yardimcikitap.com (Istanbul)
November 2004 - October 2014
First online vertical bookstore of Turkey.
Software Engineer

@ Efabrika (Istanbul)
May 2012 - March 2013
Web interfaces and Restful API Development for large scale projects in News media industry of Turkey.
Software Engineer

@ Sky Airlines (Antalya)
June 2009 - May 2011
Web based automation systems for Civil Aviation. Management of Application Servers.
S. Engineer and IT Expert

@ Marmaris Yacht Marina (Mugla)
March 2007 - April 2009
IT requirements and tasks of an international marina. Wi-fi and wired network establishment and maintenance, Building and managing company websites, Web services. Application server management, IT advisory etc.
Freelance works and Projects
Gozamm.com MVP
Mobile backend development with Node.js, Neo4J, GraphQL, Dgraph, Vue.js, MongoDB, Gitlab, Prometheus, Grafana
Sistemkoin Infra
System administration with Linux KVM, Git, Gitlab, MongoDB, Prometheus, Grafana, Node.js, AWS Lightsail and more than 50 Cryptocurrency P2P Daemons.
Graphileon (Outsourced)
Graphdb UI, Advanced Graph management tool which itself is a Graph. Node.js, Neo4J, Apache Tinkerpop/Gremlin, AWS Neptune, Vue.js, Git.
Doktorsitesi.com
Linux KVM, PHP, Mysql, Symfony2, ElasticSearch, Git, Gitlab, MongoDB
Emlakdevri.com
Amazon EC2, PHP, Zend Framework 2, MongoDB, Elastic Search, SammyJS, Bootstrap
Glacial Multimedia Inc (CMS)
CMS projects for clients from USA for healthcare services.
Buzul Bilişim (Türkiye)
Education
Several Computer Sciences Certificates
Linux Foundation, CNCF, Google Academy, MongoDB University (Cont'd)
Done: Universal Analytics, MongoDB for Developers, MongoDB Administration
In Progress: CKAD, CKA, Linux Associate from Linux Foundation (Still working on these certificates)
Bachelor's degree, Geography Education | Marmara University
1997 - 2002
Geography Education due to limited branching opportunity/system in High Scool. Switched my career to Software development after graduation without any Computer Sciences knowledge.
Personal Projects
Open source MITM application: An high level HTTP/HTTPS/WS/WSS proxifying application with a nicer WEB UI, Cryptography related app Parasite Root CA written with Node.js
(Dormant since 2015)
Powerful and easy to use web crawler for Nodejs. has been designed for heavy and long running tasks, for performance and efective resource usage.
(Dormant since 2016)